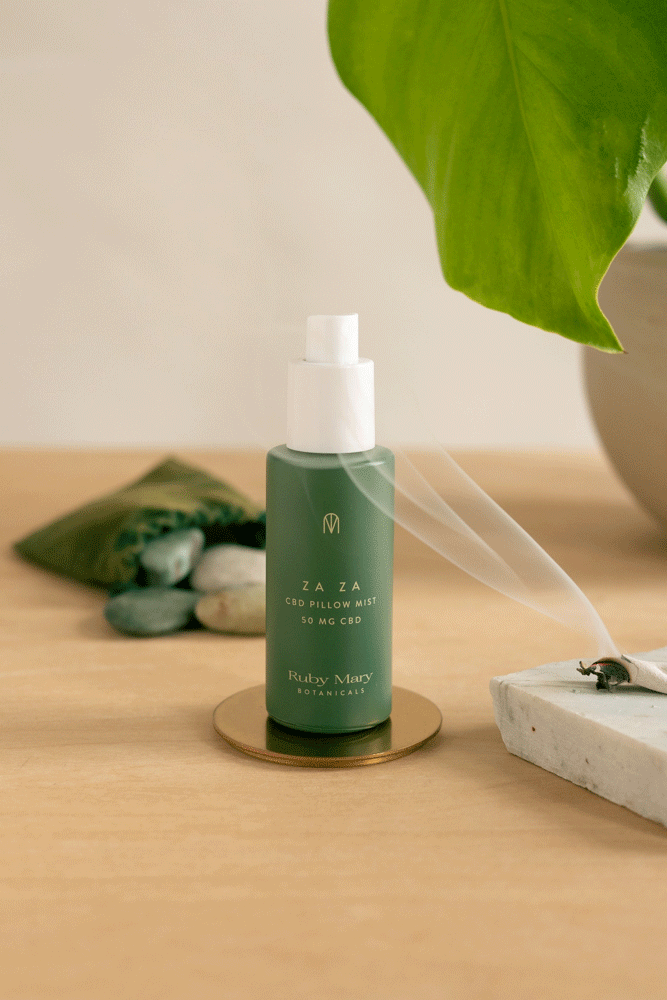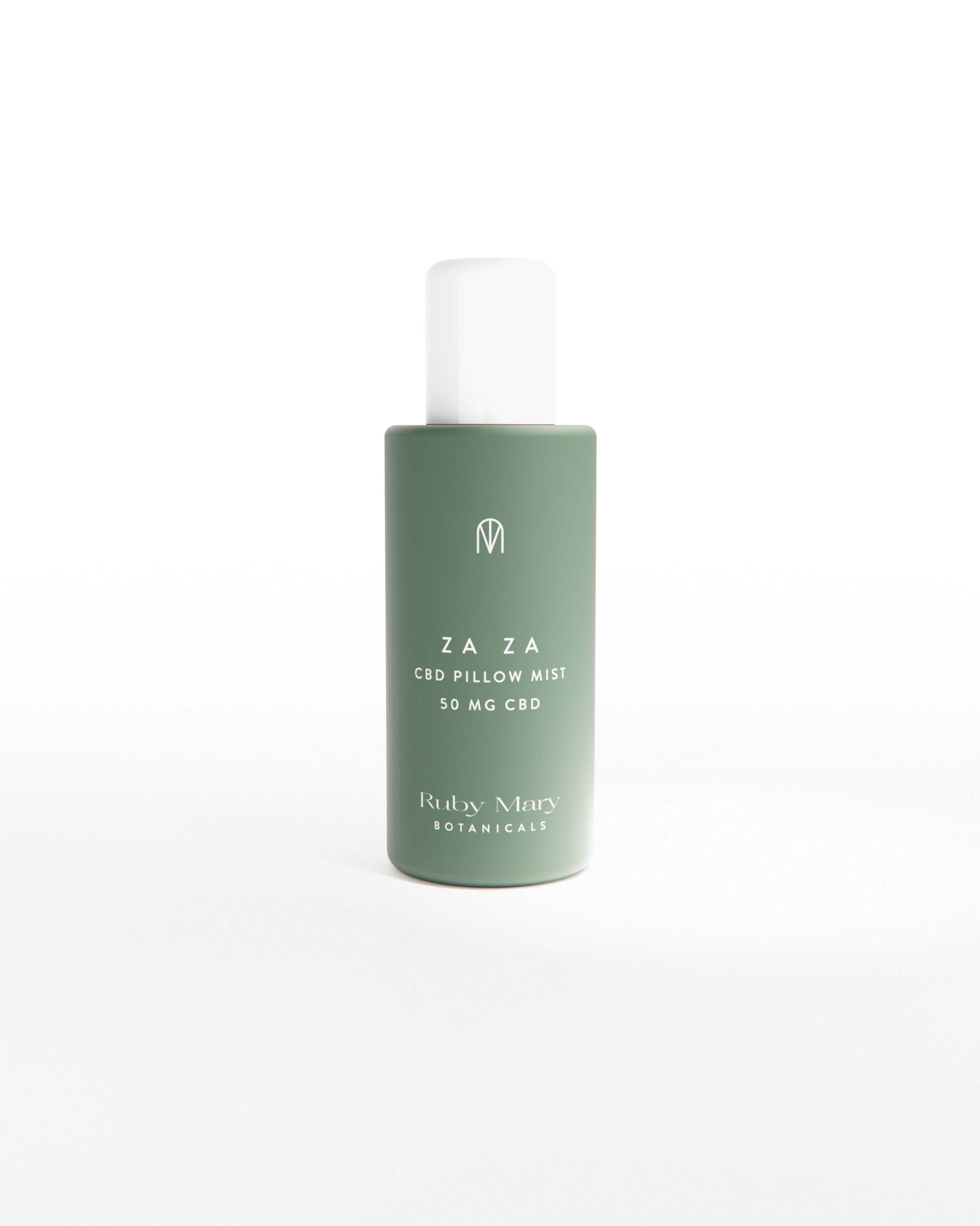 Description
Testing
Ingredients
Directions
Having a bedtime ritual can improve your sleep and overall relaxation. Za Za is a delicate combination of organic essential oils and CBD to create a relaxing aromatherapeutic experience. 
We recommend using Za Za as a room mist and pillow spray before bedtime to add to your bedtime ritual and to create a relaxing atmosphere in any space. 
*Mandarin Oil, *Cedarwood Atlas Oil, *Lemon Verbena Oil, *Bergamot Oil, *Chamomile Oil, *Patchouli Oil, CBD Oil & Hemp Seed Oil
*Certified Organic Ingredients
Shake before using. Lightly spray in the air or directly on fabric to help you unwind and relax (especially during your cycle). Use it as part of your nightly routine to encourage a better night's sleep.

Note: This product does contain oil, test before using this on delicate fabric.
Key Ingredients
Mandarin EO
Limonene dominant essential oils like mandarin and lemon are antimicrobial and antifungal with the power to remove stink and create a clean, zesty top note to our pillow spray. On its own it can be invigorating, but mixed with the complex notes of cedar, contributes more of an uplifting aroma.
Cedarwood Atlas
Cedarwood Atlas is steam distilled from Moroccan cedar wood. It has a rich, woody, slightly spicy aroma that can have calming and sedative qualities when used in aromatherapy.
Chamomile
Chamomile is a hero of sleepy time products. Whether ingested or used in aromatherapy, Chamomile contains terpenoids, flavonoids, and lactones, including matricin and apigenin. Chamomile may have sedative effects because apigenin binds to benzodiazepine receptors and increases the activity at GABA A receptors which acts like the light switch to our body. When GABA A receptors are activated, we fall asleep.