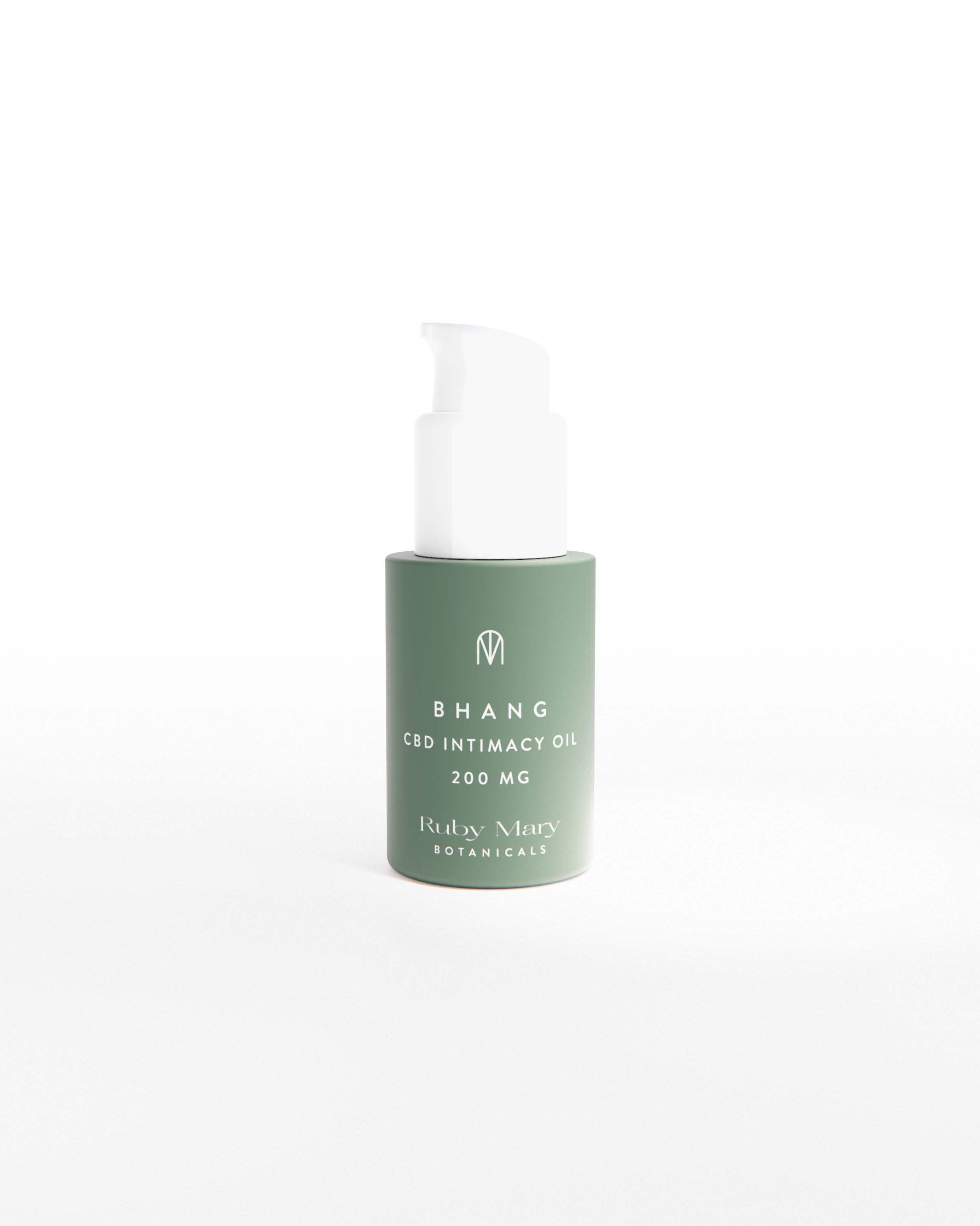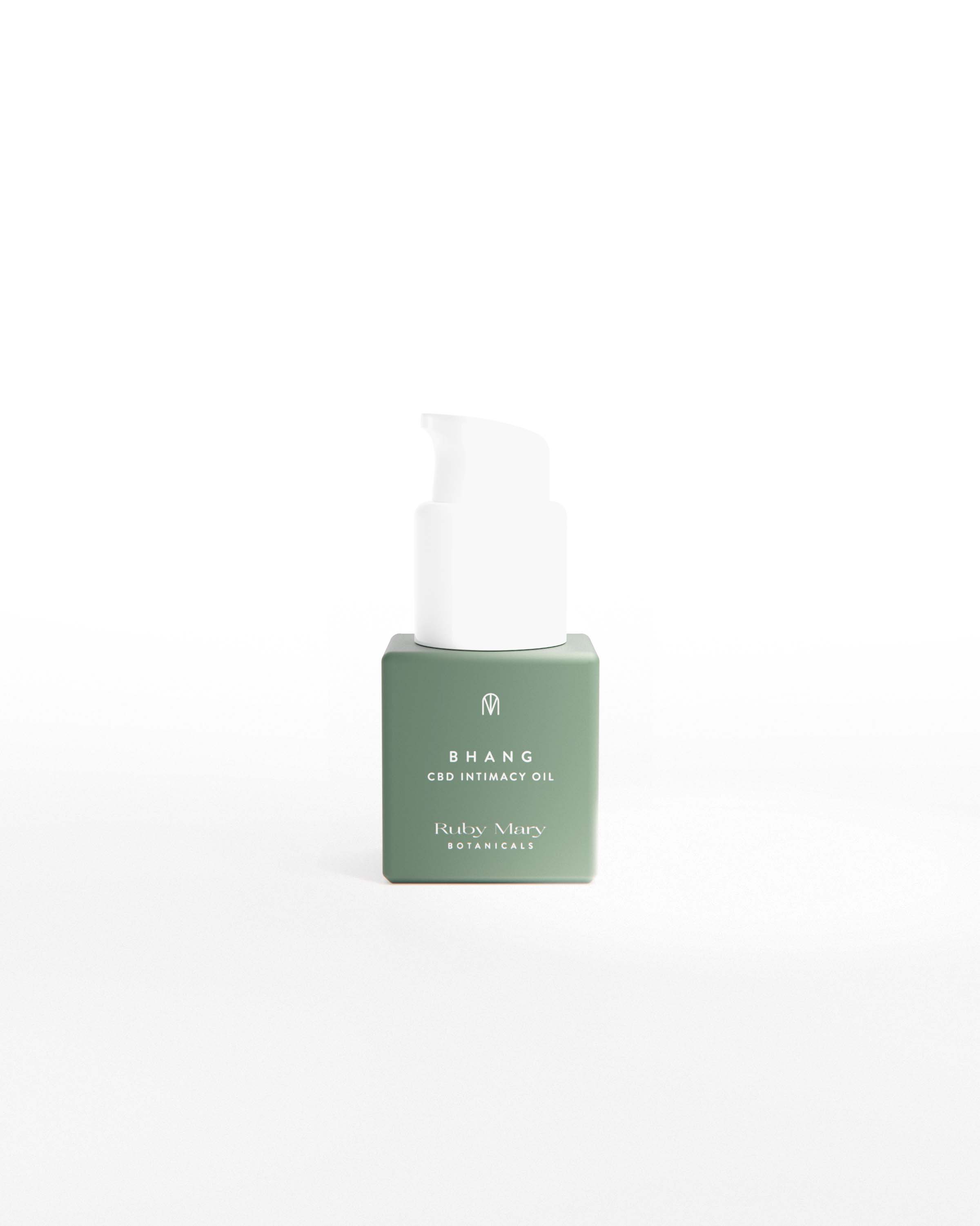 Description
Testing
Ingredients
Directions
Cannabis is an effective aphrodisiac as it is a vasodilator (i.e brings all the blood to the right places!). Combined with the sensational effects of cinnamon, this warming intimacy oil can spice up your love life in all the right ways. All organic ingredients, made by women, for women.  Bhang can also be used as an intimate massage oil with its slippery velvety feel, it makes everything a pleasure. 
Entirely free of alcohol, glycerin, parabens, petroleum products and preservatives.

• Organic
• Palm Oil Free
• Cruelty Free
• Vegan
Please note that Bhang is not compatible with condoms. Can safely be used with condoms made from lambskin and polyurethane
Hemp Seed Oil, *Calendula Oil, *Apricot Kernal Oil, CBD OIl, * Tagete Oil, *Cinammon Oil, *Chamomile Oil, *Clary Sage Oil, *Ylang Ylang Oil
*Certified Organic Ingredients
Ideally, use 10 minutes before your start to get down to self-play or play with a partner(s).

Dispense two pumps onto your fingertips and apply in your favorite way.

Not compatible with latex.
If irritation occurs, use non fragranced oil such as MCT to dilute and wipe off.
Key Ingredients
MCT Oil
This type of coconut oil retains its liquid viscosity at room temperature unlike virgin coconut oil. MCT oil has antimicrobial and antibacterial properties to keep your pH balances in a normal and safe range while still providing effective lubrication.
Cinnamon Oil
This is the star ingredient in Bhang Intimacy Oil. Cinnamon's warming qualities increase circulation and provide a pleasant tingly sensation when applied to mucosal tissue like the lips and vagina.
CBD Oil
Cannabis sativa has traditionally been used as a natural aphrodisiac for its stimulating and relaxing qualities. CBD helps establish homeostasis in the body.