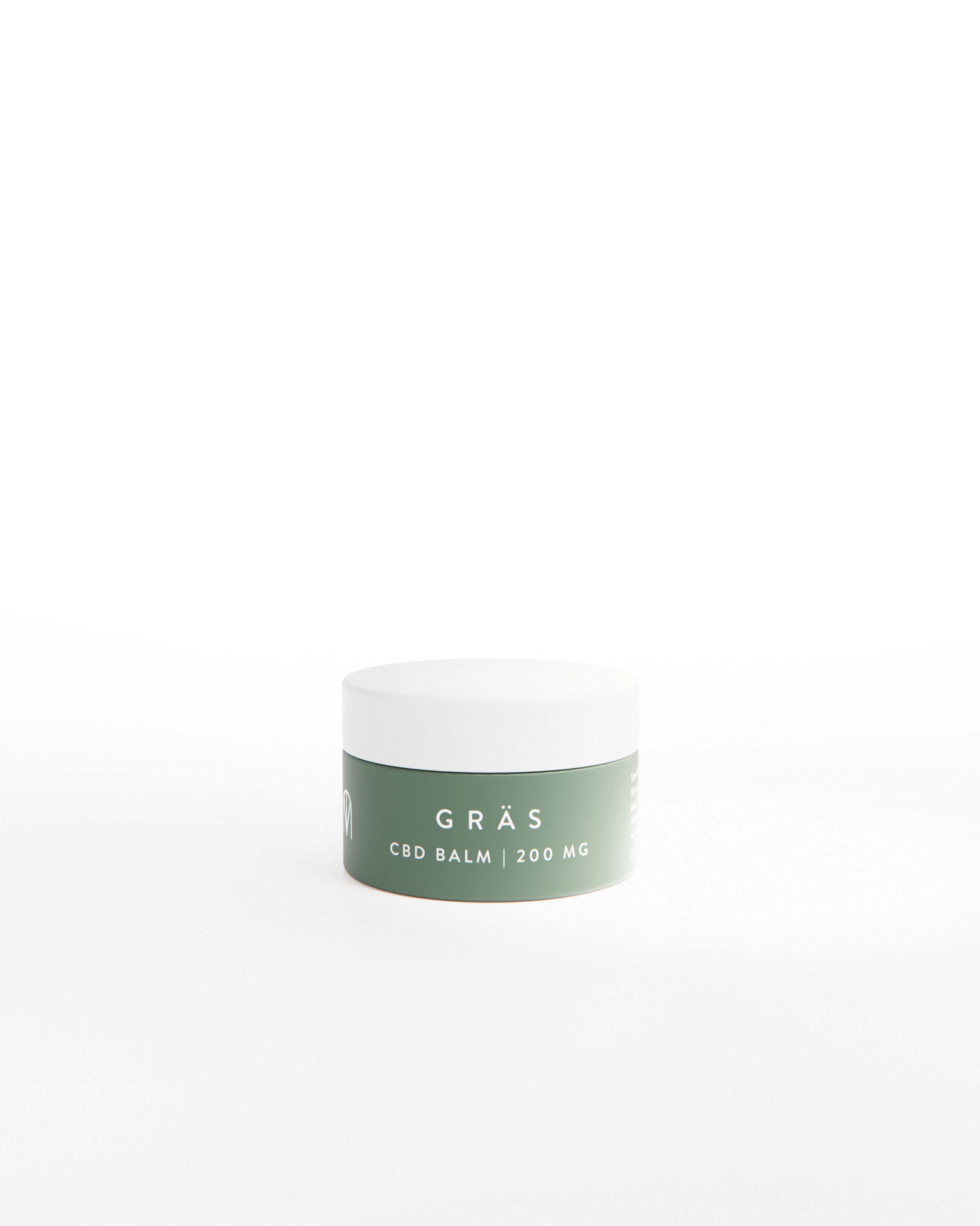 Description
Testing
Ingredients
Directions
Experience Quick Relief with Gräs Botanical CBD Balm 🌿
Ever had one of those days where discomfort seems to cling to every joint and muscle? Gräs is here to change that.
Dive into the soothing embrace of Gräs CBD Balm, a luxurious blend that targets muscle aches, cramps, and even nourishes parched skin. Enhanced with natural ingredients like camphor, menthol, and cinnamon, this balm is not just about providing relief; it's about revitalizing your skin's natural radiance.
Why Gräs is a must have:
Natural Stimulants: Boosted with camphor, menthol, and cinnamon, our balm promotes enhanced blood flow, ensuring quicker absorption and faster relief.
Quick Action: Feel the alleviating effects in as little as 10-20 minutes, making Gräs one of the most rapid-action CBD balms available.
Effervescent Essential Oils: While the essential oils lend a refreshing essence, we advise you to apply with caution around sensitive areas like the neck, eyes, and nose to avoid irritation.
Pro-tip: After applying, wash your hands thoroughly to prevent any balm residue from contacting sensitive areas.
Ingredients: *CBD Oil, Hemp Seed Oil, Beeswax, *Camphor, *Menthol, *Clary Sage, *Cajeput *Clove and *Cinnamon

*Certified Organic
*Certified Organic Ingredients
Use liberally and often to any affected area. Avoid touching your nose or eyes since camphor can be irritating to sensitive skin. Wash hands after applying