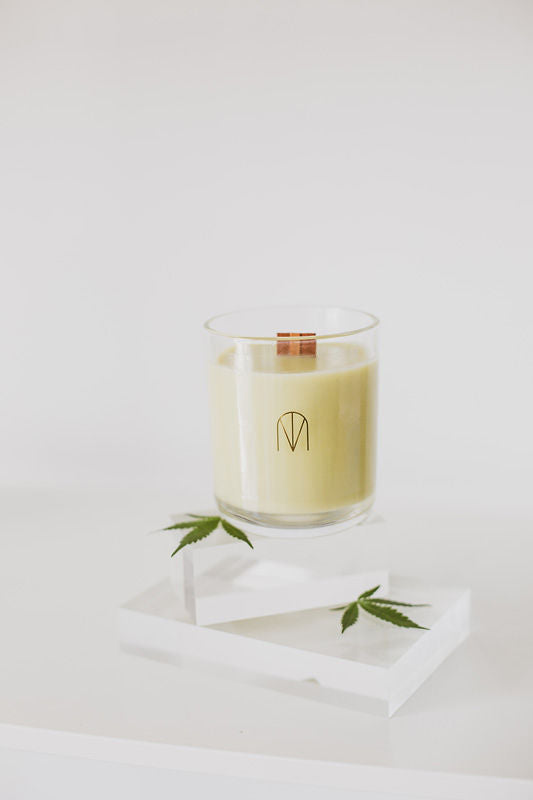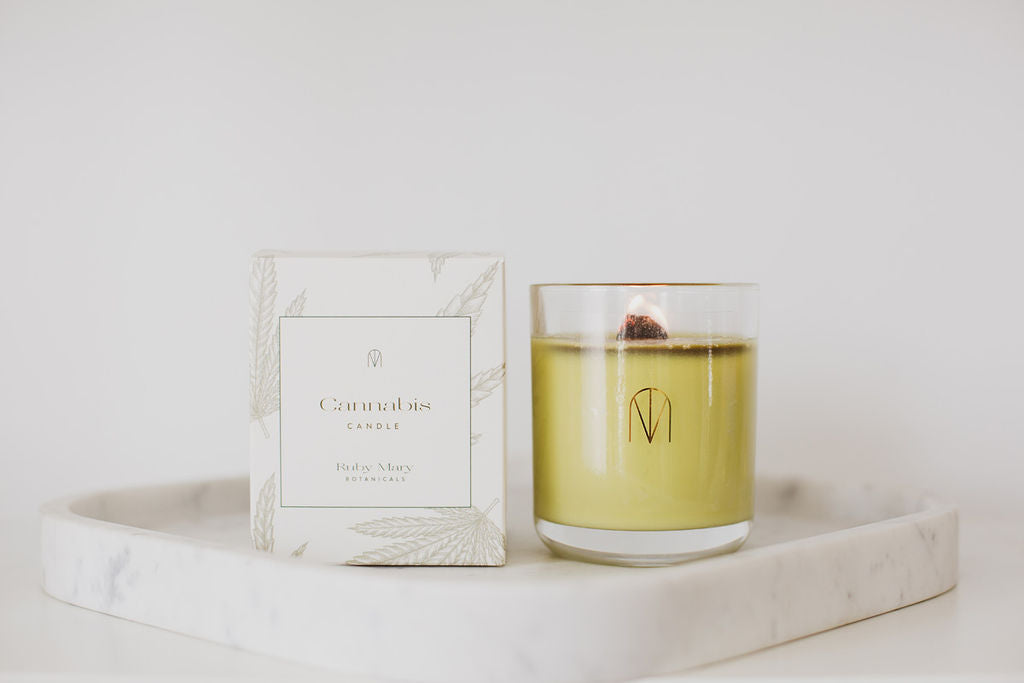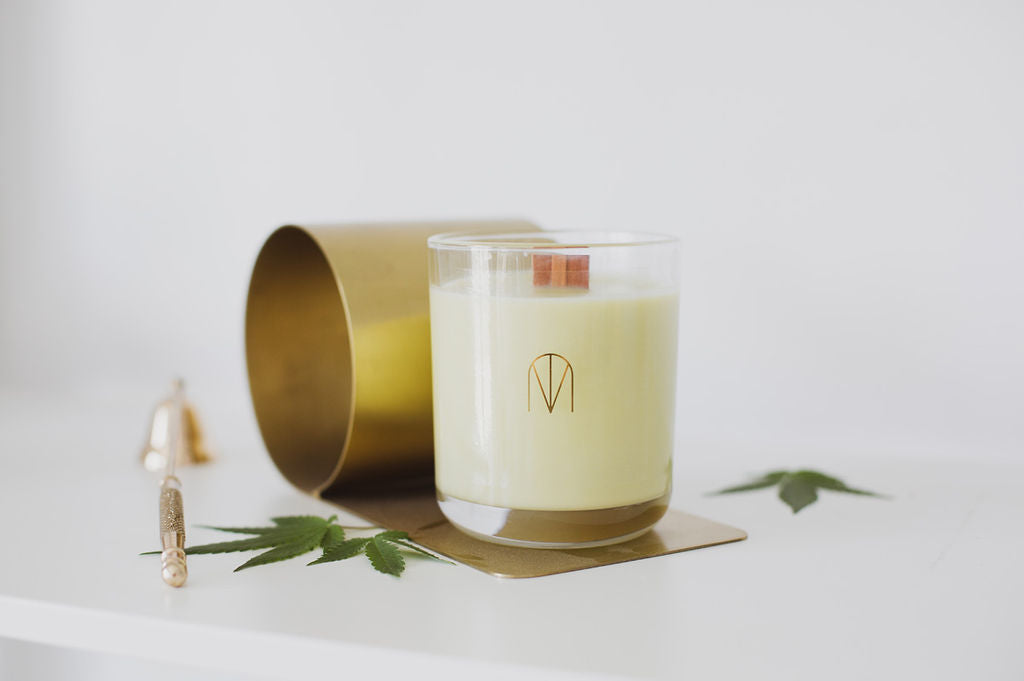 Description
Testing
Ingredients
Directions
The Cannabis Candle, made in collaboration with Lumen & Luxe, is a an ode to one of our favorite plants. With a musky and herbaceous scent, this 100% soy-wax candle will elevate any space. 
Use it as part of your meditation practice, self-care routine, or simply to add a new scent into your home or office. 
soy wax, natural fragrances
*Certified Organic Ingredients
When you light this candle for the first time, let it burn and melt the entire surface of the candle before extinguishing the flame. This ensures an even burn the next time you light the candle and prevents tunneling.

Never leave a candle burning unattended, and trim the wick before re-lighting.