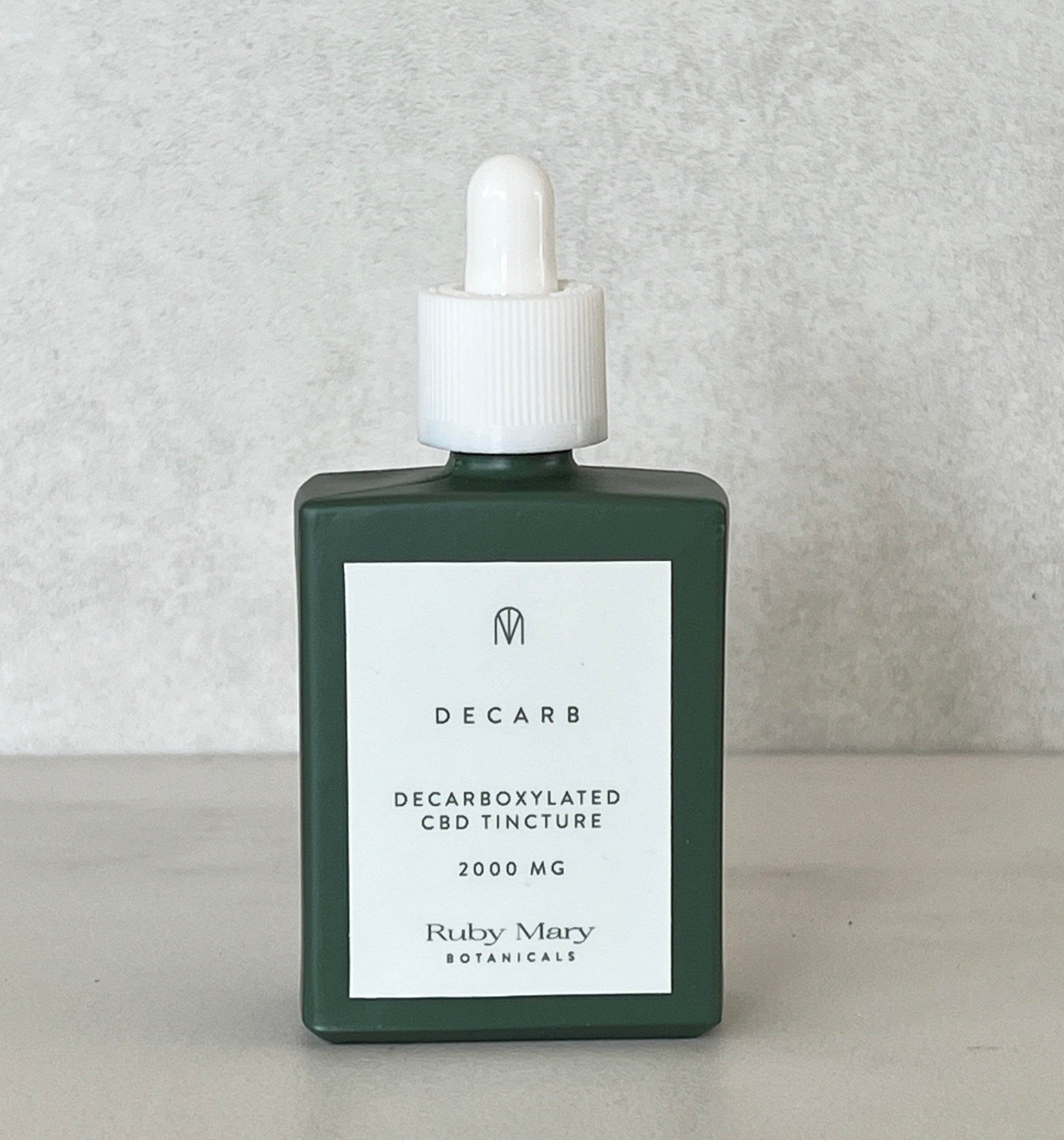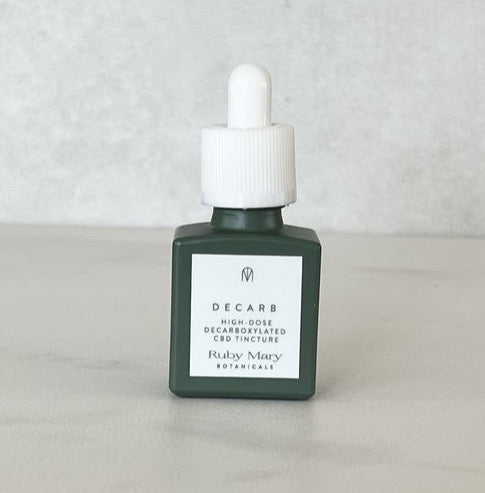 Decarb CBD Tincture 2000mg
Description
Testing
Ingredients
Directions
Our decarb CBD in 2000mg, for the days or nights you need strong.
Happiness is a state of mind in any situation. Whatever life throws at you, Decarb can help get you back to center. 
We Recommend Decarb Tincture for: 

incorporating into smoothies, juices and drinks
daily supplement to alleviate inflammation and support a healthy endocannabinoid system 
nourishing a healthy gut 
in a pinch topical solution for scrapes, or irritated skin or scalp (flyaways too) 
Why this is different: Decarboxylated CBD oil is blended into MCT delivering beneficial acidic and non-acidic cannabinoids to your body.
Decarboxylation: This process occurs when cannabinoids are heated to a certain point in which they lose an extra carbon chain in their molecule structure. This can result in the compound becoming intoxicating (in the case of THC) or degrading into different cannabinoids (such as THC degrading into CBN). Uncarboxylated CBD molecules are denoted by an "a" at the end of their name and are found in the plant naturally. These compounds are preserved by ensuring the extraction method does not reach above 118° C (245° F). 
*MCT Oil, CBD
*Certified Organic Ingredients
Take 0.25mL to 0.5 mL 1-2 times daily before eating or drinking. For more rapid absorption, place under your tongue & hold for 30 seconds before swallowing.

Pro-tip: Tinctures taken without food are metabolized faster. Consider eating or drinking 30 minutes after your dose to kickstart digestion
Key Ingredients
MCT Oil
MCT Oil is an effective carrier for cannabinoids due to its high-fat content. These good fats allow for a slower release of the cannabinoids into the body through the digestive system. In addition, MCT oil is a natural blood sugar regulator and can help to improve digestive functions by promoting a good balance of natural digestive bacterias, or bifidobacteria.
CBD Oil
Full-Spectrum CBD oil is used for the natural ratio of cannabinoids found within the cannabis sativa flower. These cannabinoids work together to create more powerful and long lasting effects in the body including key functions such as homeostasis. It is a known to be anxiolytic (anti-anxiety), and anti-inflammatory.
Decarboxylation
What is decarboxylation? This is the process of gently heating cannabis extracts to break the extra carbon chain in cannabinoids, making it more easily absorbed by the body. The extra carbon chain in cannabinoids such as CBD are what cause cannabinoids to be acidic. These compounds are named with an -a to designate this extra carbon chain. For example, CBDa becomes CBD when it is heated past 110° C.